Master Taperhigh-quality automatic taping gun that consistently and accurately applies the right amount of tape and mud to butt joints, ceiling joints, and corner joints. It minimizes wasted time and materials, ensuring an even, appropriate amount of mud regardless of the user's skill and speed. Meanwhile, taping professionals will see increased speed and profitability.
Resources
Product Numbers
EZ Clean Auto Taper
01DMTT
Drywall Master Taper Advantages
Strong Taper Side Plates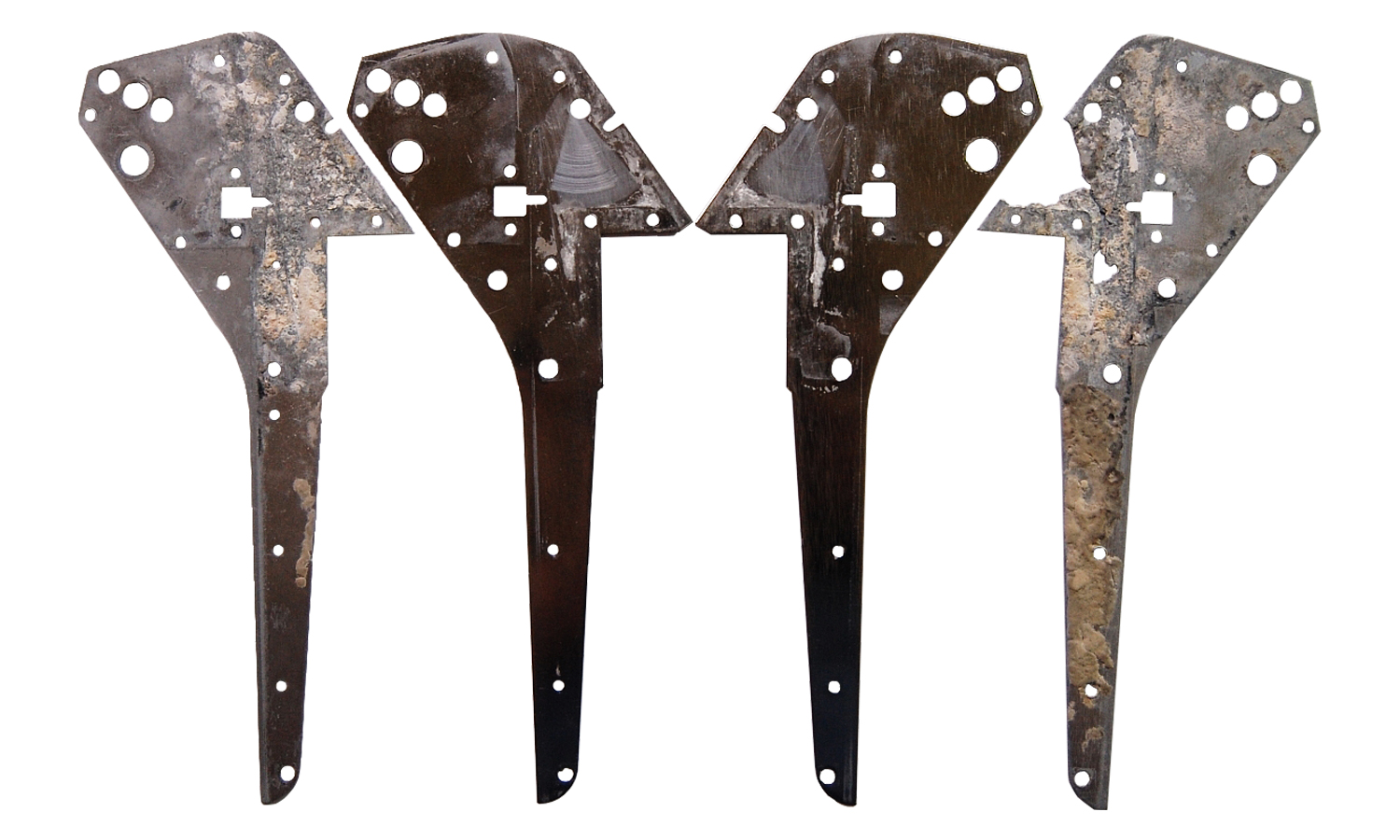 We use stainless steel side plates. This gives our drywall taper a significant advantage in durability over some of the leading competitors who use aluminum side plates. If your side plates wear and weaken, your taper will not function properly.
The two pictures to the left show Drywall Master Tools' stainless steel side plates in between our leading competitor's aluminum side plates. All sets of side plates were taken off tapers made in 2005.
It's Black for a Reason
The taper tube is arguably one of the most important components of an automatic drywall taper. Joint compound is very abrasive and can wear away the inner lining of a taper tube as the mud flows through it with constant usage. We hard coat anodize our tubes giving it the black color.
Shut Off Lever Assembly Built to Last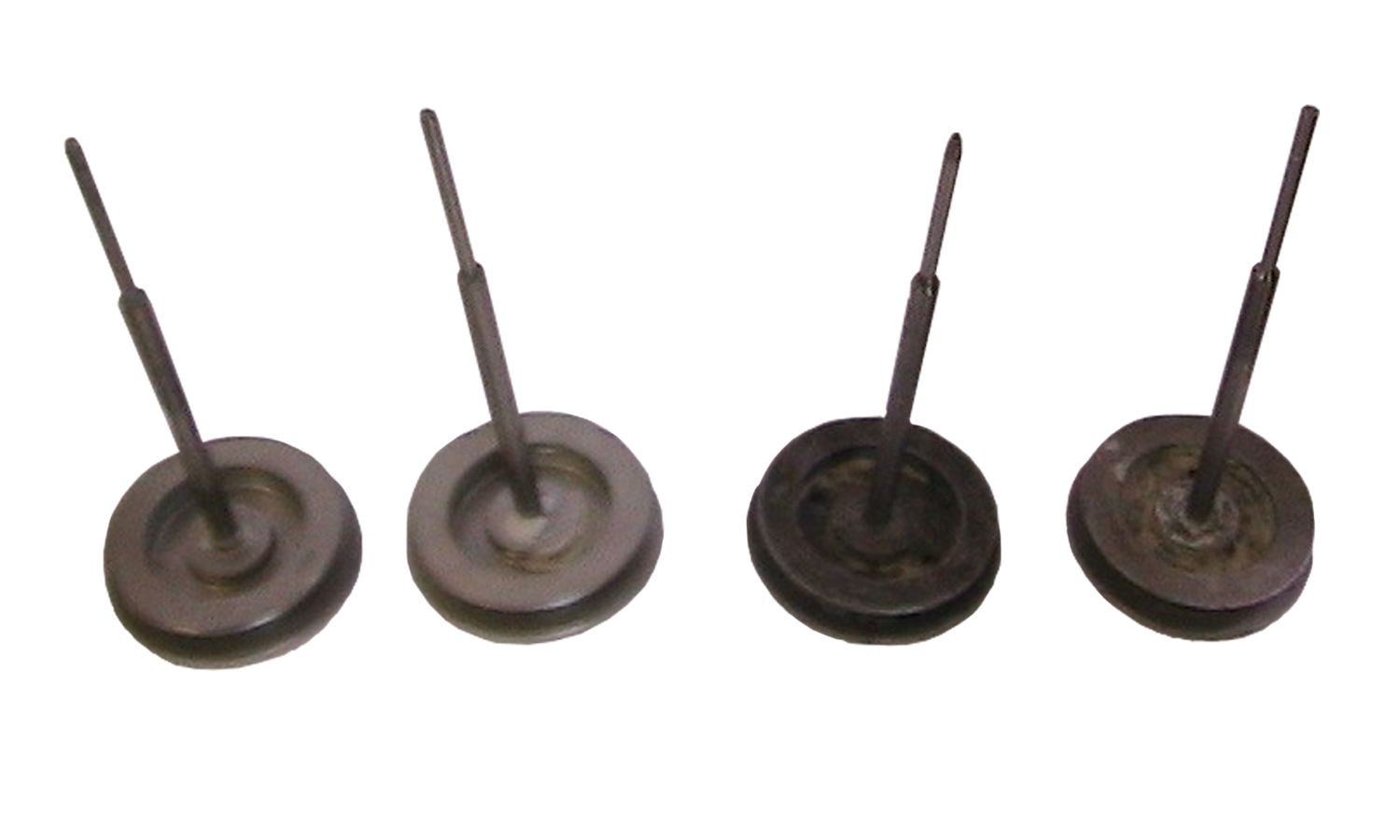 Drywall Master is the only manufacturer in the industry to use a 100% stainless steel push rod assembly. With aluminum push rod assemblies, the taper shut off lever can scratch into and weaken the mushroom area. The rod can also strip from the mushroom itself. In general, aluminum push rod assemblies are also more likely to bend and even break. All of these problems are reduced when the push rod assembly is stainless steel.
The Most Used & Abused Part
The cable drum is probably one of the most used parts in the taper. It allows the cable to coil around it each time you tape. The heavy cycles of use combined with the constant presence of joint compound make wear a concern for the cable drum. Hard coat anodizing the cable drum can reduce the corrosive action of the compound as well as reduce the wear caused by the cable. We hard coat anodize our cable drum on the Master Taper.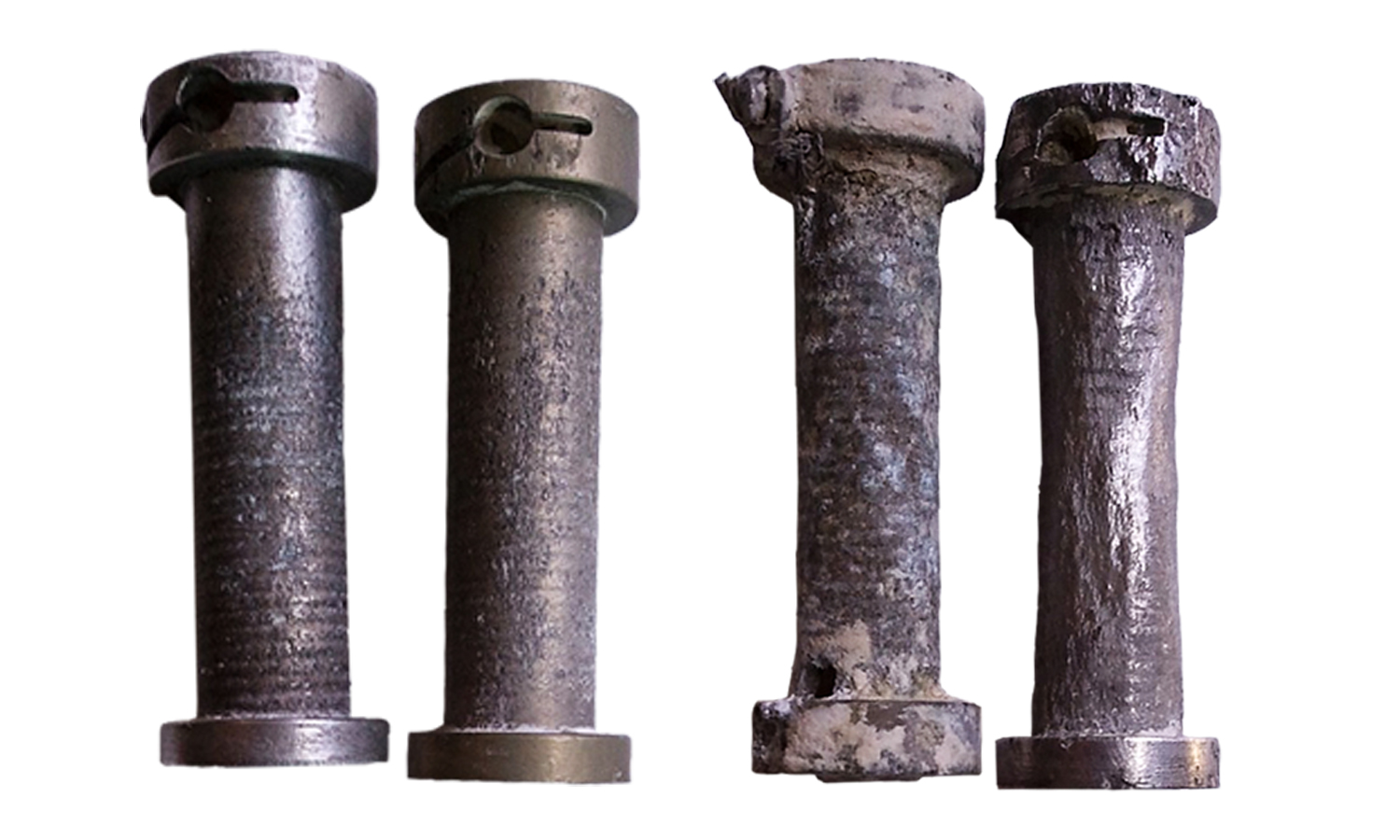 The first image shows Drywall Master Tools' hard coat anodized cable drums with our leading competitors cable drums shown in the second image.
Cutter Blade that Stays Sharp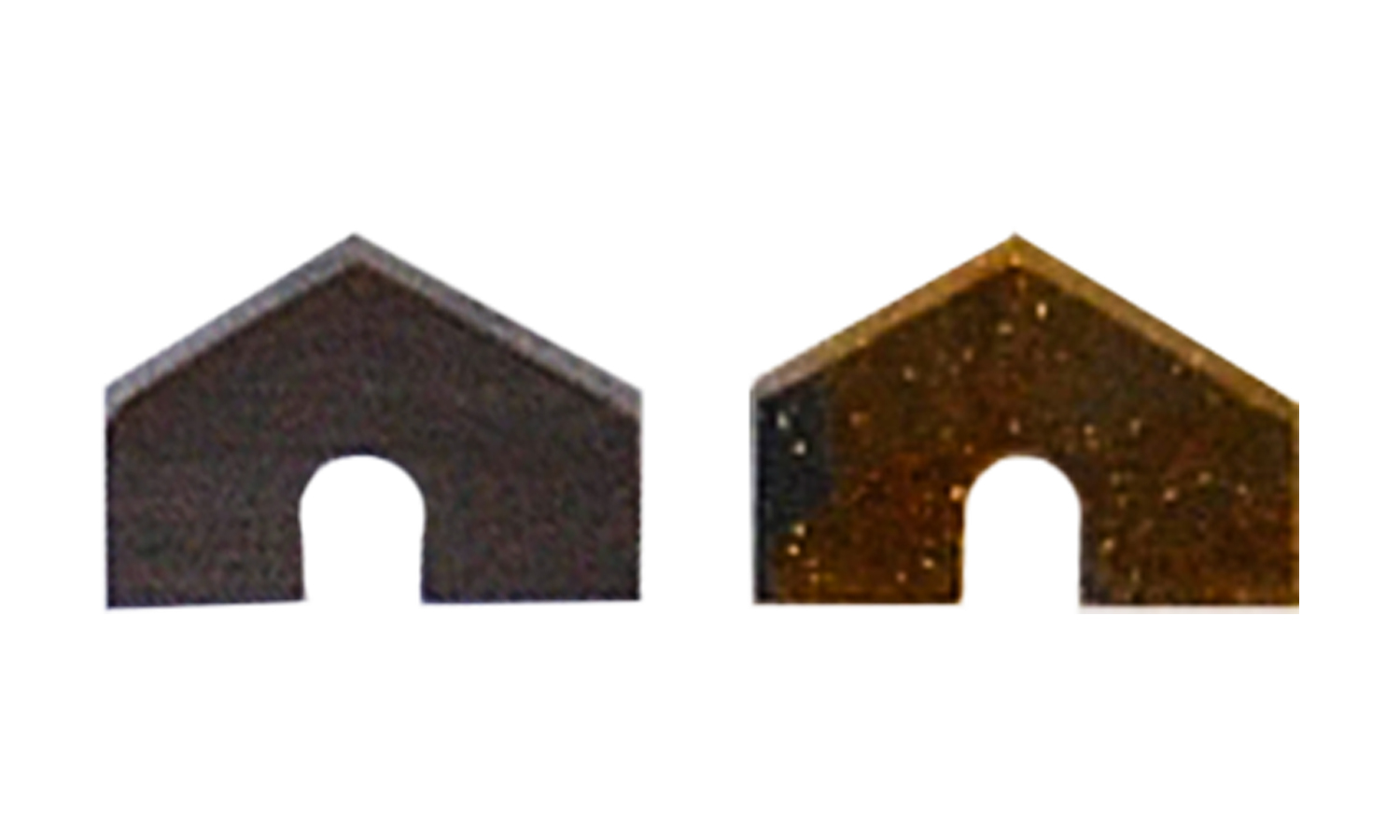 Drywall Master has the best cutter blades in the industry. It offers the maximum resistance to wear based upon material choice. To prove the durability of our blades over those of our competitors, we carried out a simple water test. We placed new blades, one of ours and one from our leading competitors, for 24 hours in separate styrofoam cups containing water. The results can be seen in the photos. Our blades are also ideal for use with specialty off-angle tapes commonly run through automatic tapers.
Solid Construction
At Drywall Master we CNC machine our frames out of a solid block of stainless steel. Other manufacturers weld their frames at the 90 degree point. Welded frames can bend out of adjustment from time to time or sometimes they will even break. You will never have to worry about this issue with Drywall Master Taper.